Alternator For John Deere Tractor 7130 7220 7230 7330 7420 7430 ABO0430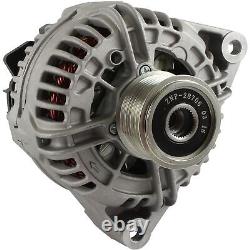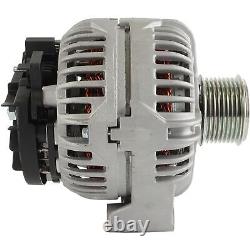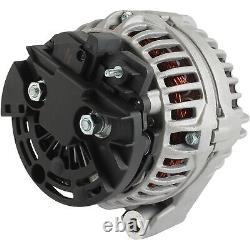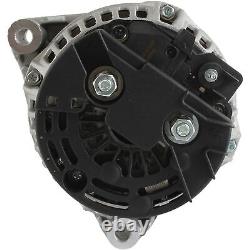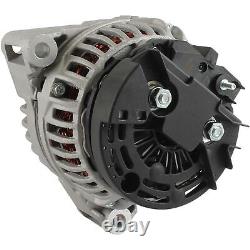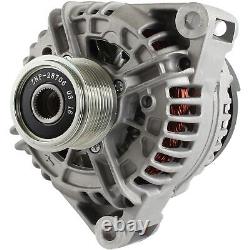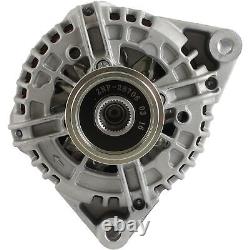 Alternator For John Deere Tractor 7130, 7220, 7230, 7330, 7420, 7430; ABO0430. We are aftermarket parts experts.
Alternator For John Deere Tractor 7130 7220 7230 7330 7420 7430; ABO0430. Engineered to perform just like the original alternator in your vehicle or power equipment. Quality built for better performance. Most alternators offer high temperature epoxy and grease for better performance.
Brand new alternator - not a remanufactured or refurbished one with wear and tear. DB Electrical Alternators DB Electrical keeps vehicles of every shape and size moving forward - from mowers, motorcycles and ATVs to automobiles, tractors, pickups and large commercial trucks.
We work directly with factories to ensure each component is manufactured to our exacting quality control standards. But because there is no middleman, we can offer these exceptional-quality electrical components at low factory direct prices.
With DB Electrical alternators, you'll get. Superior Quality Every Time - Our aftermarket alternators deliver performance that's equivalent to the original. Direct-Fit OEM Replacement Parts - DB Electrical aftermarket alternators are designed for perfect fitment to replace the ones that originally came with your vehicle. Engineer-Tested Excellence - Our alternators go through a rigorous testing program to ensure optimal performance. Most alternators are supplied with their final test results and performance curve.
Reasons to choose DB Electrical for your next alternator. Built to Take the Heat - Most DB Electrical alternators offer high-temperature epoxy, heavy-duty rectifiers, high-quality regulators, top-quality bearings and high-temperature grease for better charging and longer life under high-heat environments. Depth of Inventory - Find both common and hard-to-find alternators for virtually any type of vehicle to travel over road, trail or water. Brand New Alternator - Never settle for a secondhand refurbished one. Many places will try to sell you a used alternator for about the price we'll sell you a new one.
Yes, you have a full year to make sure your alternator meets your expectations. ABO0430, B0124515126, BAL5053X, IA1095, MG4. JD PT 4.5L 105HP Dsl. JD PT 4.5L 115HP Dsl. JD PT 4.5L 125HP Dsl.
JD PT 4.5L 140HP Dsl. JD PT 6.8L 140HP Dsl. JD PT 6.8L 150HP Dsl. JD PT 6.8L 170HP Dsl.
JD PT 4.5L 94HP Dsl. Condition and free from damage of any type, including, but not limited to dents, scratches, cracks, abuse, defacement or indication of removed screws/fasteners or seals. DB Electrical shall not be held liable for packages lost in transit.
The customer may use this label to return the item to DB Electrical free of charge. After the item is received by DB Electrical for processing, DB Electrical will send out a replacement unit. If you have a problem, we will take every step to assist you.
New Alternator For 4.8L BMW N62 07-10 12V 12-31-7-561-003 12-31-7-561-004 A3396. Alternator For Bobcat Skid Steer Loader S250 2003 Kubota V3300Di Turbo. This listing is currently undergoing maintenance, we apologise for any inconvenience caused.