Starter for John Deere Tractor Farm 4040 4050 4055 4240 4250 4255 4350 4440 4450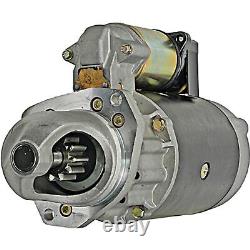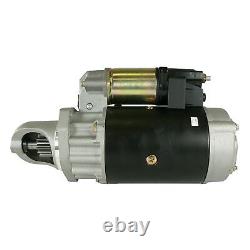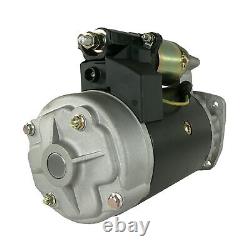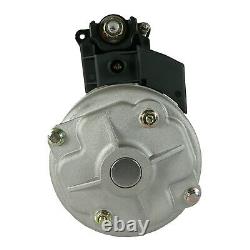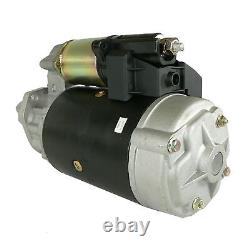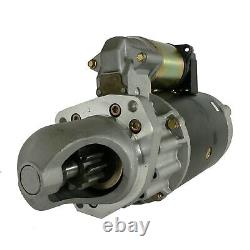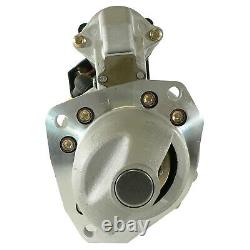 We are aftermarket parts experts. Starter for John Deere Tractor Farm 4040 4050 4055 4240 4250 4255 4350 4440 4450. Engineered to perform just like the original starter in your vehicle or power equipment. Quality built for better performance. High-quality magnets or field coils deliver more torque for fast starts.
Brand new starter - not a remanufactured one with wear and tear. Aftermarket Electrical Starters for John Deere When it's time to replace the starter in your John Deere, you can find the part you need right here. You'll appreciate the precise, no-hesitation starts that allow you to get back to work faster - all thanks to the new DB Electrical starter that fits and performs just like the original starter that came with your John Deere tractor, backhoe loader, combine, cotton picker, excavator, feller buncher, grader, harvester, skidder or loader. This starter also works with Hino medium and heavy duty trucks. With DB Electrical starters, you'll get.. Superior Quality Every Time - Our aftermarket starters deliver performance that's equivalent to the original. Direct-Fit OEM Replacement Parts - DB Electrical aftermarket starters are designed for perfect fitment to replace the ones that originally came with your vehicle. Engineer-Tested Excellence - Our starters go through a rigorous testing program to ensure optimal performance.
Reasons to choose DB Electrical for your next starter. Fast engine starts - High quality magnets or field coils deliver more torque for fast and efficient engine starts. Seals out residue - Sealed housings and bearings keep the internal workings cleaner and drier. Premium materials - Copper and silver contacts instead of cheaper aluminum or steel ones. Long-term reliability - Quality brushes and bushings for a long service life and better efficiency.
Brand new starter - Never settle for a secondhand one. Yes, you have a full year to make sure your starter meets your expectations. Unit can be 10 or 11 teeth - both are interchangeable. JOHN DEERE TRACTORS & HINO TRUCKS. AR41627, AR55639, AR77254, RE13722, RE38336, RE41757, RE41875, RE43266, RE43423, RE54416, RE56053, RE59589, RE61516, RE65176, SE501414, SE501420, TY25960, TY25966, TY6617, TY6713, TY6731, TY6781. 50-831001671, 50-831001672, 50-831002050, 50-831002051, 50-831002052. 190-850, 190-853, 190-853B, 190-861, 190-861A, 190-871. Model EH700 MIE (175 / 220HP). HINO 6.5L - 393ci - 6cyl. Products must be in'New' condition and free from damage of any type, including, but not limited to dents, scratches, cracks, abuse, defacement or indication of removed screws/fasteners or seals. DB Electrical shall not be held liable for packages lost in transit.
The customer may use this label to return the item to DB Electrical free of charge. After the item is received by DB Electrical for processing, DB Electrical will send out a replacement unit. If you have a problem, we will take every step to assist you. Starter for John Deere Tractor Farm 6310 6310L 6310S 6400 6400L 6400SP 6405 6410.
Starter For Deutz Marine F3L912 F4L912 2.8 3.8 ENG 0-001-362-016 0-001-362-034. Starter For Kubota Tractor L4150F L4150HDT L4150HF L4150MDT L4150MF. This listing is currently undergoing maintenance, we apologise for any inconvenience caused.