Tractor John Deere 2150 Forged 3 Front Wheel Spacers Made In Aus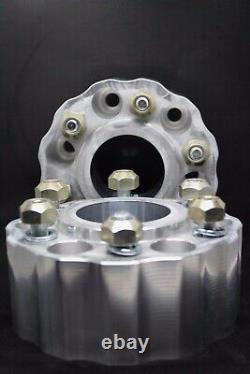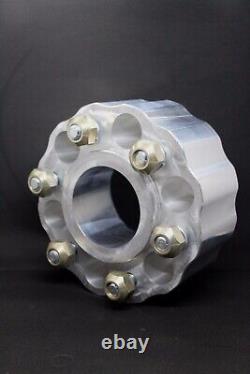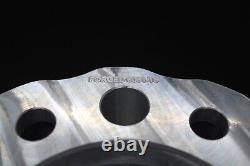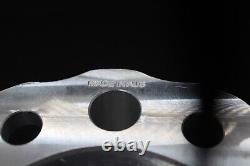 Made in AUS by Wheel Mod's. Adding spacers to your tractors is one of the best improvements one can make. A roll over with the tractor can happen very fast, especially on uneven ground or with a top heavy load.
The spacers greatly improve the machine stance giving you a more stable platform all around. Spacers also make running chains much easier for a wonderfully sue footed machine. Wheel Mod's Pty Ltd wheel spacers have a proven design mated with high quality materials and craftsmanship.
Our spacers are made from forged aerospace aluminum with high quality zinc plate studs and nuts. They are one piece, milled spacers with a hub flange and a centric lip which carries the weight of the tractor. This design feature is critical to distribute the load on the tractor and many other machines. Everything is included in the kit and installation is easy.
Wheel Mod's wheel spacer studs remain on the spacer just like the factory hub, making changing wheels very easy for future maintenance. Please note that some rear spacers may interfere with the mid mount mower so please take some measurements before putting an order. The item made from forged aluminum. Designed and CNC machined in Australia.
Suitable for FRONT wheels, 6 studs.